Acoustic Duo -- Hits and out-of-the-way tunes from the 2000s, '90s, '80s, '70s, '60s, '50s...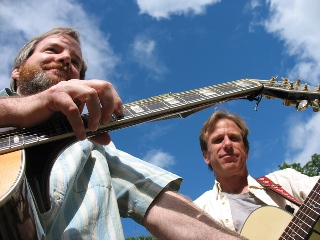 Steven Malatesta, vocals and guitar
Dermot Whittaker, vocals and guitar
For booking, email Aunt Mimi at info@auntmimimusic.com
Find us on Facebook.
NEXT APPEARING...
THU, NOV 2, 2023 5:00 - 7:00 pm
86 Powder Mill Road, Maynard, MA.
This is a community-owned, full-service grocery store in Maynard that serves the entire Metro West region. Their mission: to support the regional food system; strengthen the local economy; promote the well-being of our members, our community, and the environment; and be a center of community activity. We know many members and supporters of this place and urge you to make a visit for any of their beer tastings, music events, and classes.
See where else we've played here ...